I have been collecting briefs that would be of interest to me this year as part of the self work brief.
Creative Conscience
"Creativity with a Conscience"
How can great creative ideas make a positive difference in the world?
Creative Conscience is a platform for innovative ideas that
encompasses world changing creativity. This is a visionary
concept that uses creativity as a catalyst for positive
change to benefit ethical, moral and worthwhile causes.
The Creative Conscience Awards: UK calls upon creative students
whose conscience has encouraged them to build a passion for
a certain ethical, moral and worthwhile cause. This is a competition
that provides fantastic opportunities for individuals to utilise their
creative talents to make a positive change for a cause they are
passionate about.
Each entry will be judged by a carefully considered repertoire
of creative experts who have knowledge and experience
in a multitude of communication and design disciplines.
The top 3 winning students from each category will be invited
to an exclusive award ceremony, with a one off opportunity
to network with highly sought after professionals and award
winning judges from the creative industry. In addition, internships,
placements and bursaries will be offered to the students of the
winning concepts.
A vision of a world changed by creative genius is an idea
born by the Creative Director of LFH and is endorsed
by the Design Council.
Because of my previous visit to India and involvement with extreme cases of poverty, this is a brief that i could hold close to my heart and something that would mean something to me personally and ethically as well as to be exciting looking from a design point of view. I also already have primary imagery which could come in very useful for this particular brief.
Umbro (D&AD)
Launch 'A Frame', Umbro's lifestyle footwear collection, to a young, football inspired, audience.
The Creative Challenge
Umbro are building a lifestyle product offering to sit alongside their performance products. The brand's strategy is to use their existing positioning as a football brand and products inspired by on-field heritage to inform the new lifestyle brand and product offering.
The strategy is called 1350. Inspired by the pitch, for a life off it. A football match lasts 90 minutes, this leaves 1,350 minutes a day for the rest of everyday living.
As the creators of English Football Tailoring, Umbro want to be part of football admirers everyday lives, not just as creators of a product for the 90 minutes of a game. Your challenge is to create a global campaign promoting their new lifestyle footwear range.
Background
Umbro is the original Manchester based football brand that invented sportswear and sports tailoring. Umbro's first major football kit was made for Manchester City's 1934 FA Cup victory. The company's heritage is in sports tailoring, creating groundbreaking and iconic football apparel, footwear and equipment that blend performance and style. Today and in the future, the brand continues to be integral to modern football culture, creating insightful, smart, crafted performance and lifestyle products for a life on or off the pitch – tailored by Umbro.
• At present Umbro, in the audience's mind, isn't a credible lifestyle footwear brand. Through your idea we want you to change the perception of Umbro from being a sports brand and realign it to become a go-to for fashion wear off the pitch.
• The Product uses an iconic A FRAME as seen on Umbro's boots, The Speciali, for decades. This visual is a key element and an area they'd like to consider building equity in.
• The idea should think about every element of the consumer journey – from product and packaging through to retail and promotion. You will need to consider how the audience will engage with the product and drive them through to the point of purchase and beyond.
• The product will be sold at mid-level distribution – JD Sports, Foot Locker etc.
• Some thought should be given to what the pinnacle product could be, this is a special or limited edition version of the product that can act as a focus for the range. It could be the result of a special creative collaboration, a particular fabric or material. Whatever you decide it must fit within the 'idea' for the footwear but could be realised and sold at Selfridges, Barney's or Colette.
• The idea should be global – not just relevant to the UK audience.
Target audience
16-24 year old global consumers who have a deep admiration for football and its culture. They don't necessarily play (or even watch) football regularly but they know the game and understand its culture. They are culturally active and use technology to shape their world and that of their peers. Connected and creative, they demonstrate passion in everything they do. For this audience, shoes are the signature piece. It matters hugely what's on their feet.
Mandatory requirements
• umbro.com
• Endline/sign off: 1350 Tailored by (Umbro stacked logo)
Further information
Product CADS will be available on 1 November from www.dandad.org/studentawards
www.umbro.com@baby_pencils

Deliverables
Your presentation can include boards or static image, video, audio and interactive. Please see the Formatting Guidelines PDF for more information.
A particularly interesting brief for me as I am interested both in the football side of Umbro as well as the traditions and Heritage. Especially because the brand was formed in Manchester. I am interested in the traditional 'Tailored by Umbro' with the stripped back to basics England and Manchester City Jersey's and would like to work this style with pieces of heritage as well as bringing the product and brand up to date.
Graze - Rebrand (YCN)
Make the graze brand more distinctive and desirable.
Background
In short,
www.graze.com
sends healthy snacks by post, hence our tagline nature delivered... We started graze in 2008 as a way of offering office workers a tasty (and nutritious) alternative to those 3pm temptations like crisps and biscuits. Think of us as providing 'pleasurable health'; we create really tasty, exciting recipes using natural, wholesome ingredients. It's a win win situation.
How graze works
Grazers choose their favourite food from our range of 100 nutritious snacks, we handpick them a box and pop it in the post, first class, straight to their door. Bam. Better snacking is as simple as that. To really get graze you need to try a box so, if you're not already a grazer, go to
graze.com/YCN
and use the code YCNFREE to tryone free graze box and another half price. We're seriously proud of our graze box but 3 years on we think it could be even better. That's where you come in.
The creative challenge
Part A:
The graze box is the embodiment of the graze brand; it's charming, natural, honest, and premium, but we think it can work even harder and bring more excitement to the food inside and to the brand as a whole. So part A of your challenge is to refresh our graze box. All the surfaces can be changed but the structure (size, shape and the way it's put together) can't.
Part B:
We like our logo, it says friendly and has charm but we'd love it to be more distinctive and unique. So, part B is to redesign our logo. Make graze stand out from the crowd and better communicate what we are all about.
Part C:
Part C is a bit different... We want to see how these new elements would work in a direct mail marketing campaign. We see it as a really interesting medium and we're looking for a creative solution that will stand out from 'junk mail' and make people leap onto the internet to sign up.
Target audience
The average grazer is female, 25-45 and works in an office, but we have grazers both male and female and of all ages, so be careful not to exclude anyone. Also remember that boxes get sent to people's homes as well as places of work.
Creative considerations
Part A:
Grazers appreciate the subtleness of the graze box, especially in the work environment where personal mail may be frowned upon. So a musical, neon, sequined box might not be the best solution. The textured brown board has been a key part of the graze brand from the start. We love the natural rough texture and the effect of printing on the surface. If you think you have a better solution however, and brilliant reasons to back it up, go for it. We care for the environment just as much as we care for our grazers, so please bare this in mind. Every graze box goes on a journey through the post so when it arrives it shouldn't look dirty or unappealing. We want people to jump for joy and shout 'huzzah!' (and other such exclamations) when their box turns up in their post. Use the box as a way of highlighting the tastiness and healthiness of the food contained; the box and food should work together in delicious harmony.
Remember to allow space for the address and postage paid stamp. A paper serviette is included in every box. Consider this another canvas to work on.
Part B:
The word graze often causes confusion – people spell it greys and grays. Could the logo help with this in any way? Our tagline 'nature delivered' plays a key role in explaining what we do, so we'd prefer it if this was included in some way. graze is a modern digital business: Our boxes are ordered from our website but all our products are sourced from nature. How can you portray the two elements 'online' and 'nature' within the logo?
The logo should be versatile; it appears on almost everything we produce. Don't forget the .com (dot com).
Part C:
Visually there are no limitations. Be innovative, explore materials, experiment with layout. Do everything you can to make sure that whoever's doormat this lands on, it screams 'Read me!' (Though perhaps not literally, that might be a bit scary). In terms of content, you must make sure you explain what graze is, what graze does and what graze has to offer. How you do this is up to you. We currently run a promotion alongside the majority of our marketing, which allows new customers to try a box for free. Consider how a promotion may work within this particular media.
Deliverables, Artwork and Additional Information
For guidance on how to submit your work please adhere to the main deliverables information in the Student Awards section of the YCN website. Any additional supporting information referenced in the brief can be found in the supporting project pack.
This brief looks interesting as I really want to push in the direction of branding this year. this will be a good opportunity to develop my skills in this area as well as working on something that is really current at the minute and helping to bring it even more up to date. I would also love to experiment with print processes when it comes to the packaging of the box and also logo design.
Little White Lies (D&AD)
Create an original cover illustration for Little White Lies magazine.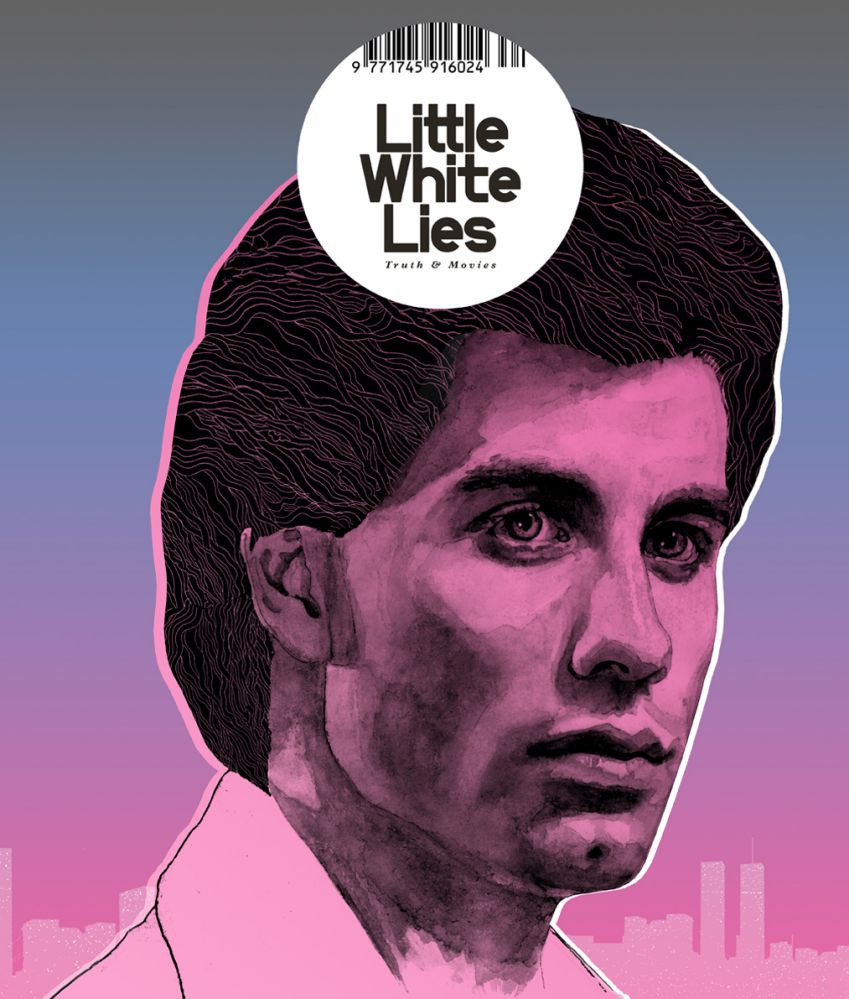 Overview
Create an original cover illustration for Little White Lies magazine, depicting the main character of one of our five favourite films of 2011.
Little White Lies is a bi-monthly, independent movie magazine that features cutting edge writing, illustration and photography to get under the skin of cinema. Because movies don't exist in a vacuum, we venture beyond the boundaries of the big screen, exploring the worlds of music, art, politics and pop culture to inform and illuminate the medium we love. Bold, beautiful and unique, Little White Lies is a magazine on a mission – to reshape the debate across the movie landscape.
Considerations
Each issue, Little White Lies takes a new film as the lead for its look and feel. Each cover features an illustrated portrait of the film's main character – simple, iconic and unique. We've created a shortlist of our five favourite films of 2011 for you to choose from (please do not submit entries depicting any other films):
Drive
Black Swan
The Tree of Life
Super 8
Tinker, Tailor, Soldier, Spy
You might want to consider the visual setting, historical/cultural background or key visual images from the film when choosing your approach. You can work in any medium you like.
The majority of Little White Lies cover illustrations depict the main character as the cover star. You will have creative freedom for the background of your illustration, but you should produce a portrait of the main character as the defining focal point.
Each issue we also ask our cover illustrator to include the title of the film in their own typographic style. This could be based on an existing typeface or be an original piece of hand lettering. The typography can sit on top of the illustration or be fully integrated into the composition.
You will need to incorporate the Little White Lies masthead into your composition. A correctly sized Photoshop template will be available for you to use – please do not change or re-create the masthead or move its position on the page.

Target audience

Little White Lies readers are film fans with an adventurous streak. They love cinema in all its forms, but recognise that it exists in a wider cultural tapestry, and get excited about that bigger picture too.
Mandatory requirements
One illustrated magazine cover, depicting one of the five films listed above.
Please work to the following file dimensions: 20cm H x 24.5cm W, at 400dpi.
Your artwork should include your chosen film's title and the Little White Lies masthead (see guidance above).

A downloadable Photoshop template is available.
Further information
Little White Lies is published by The Church of London, a UK-based creative agency. From our offices in East London, we work alongside a vibrant network of contributors and collaborators on a wide range of projects for clients around the world. We publish two magazines, which embody our passion for creating something of our own, and in doing so connecting with other like-minded individuals.
www.littlewhitelies.co.uk
www.thechurchoflondon.com
This could be an interesting, fun and creative brief to work on. It seems like quite a quick turnaround brief, depending on how much time the illustration takes but it looks super fun to work on. Drive is one of my favourite films so would like to see what I could do as a bit of fun but also for possible recognition through the D&AD talent poole.
Google (YCN)
Create an imaginary packaging range for Google's family of products
Background
Imagine if all of Google's products came in boxes.
What would that line of packaging look like? How would you show the different product families, the features, the benefits and bundles? What might a physical shop look like stocked with Google products? How would you design point-of-sale for Google Plus or Chrome?
At Google we make a wide range of products. Sometimes it's hard to explain to people how many products we make for users and what they all do. You can see all our consumer products listed below and by following this link too - http://ycn.sh/viHodH.
Products
Web:
Web Search - Search billions of web pages
Google Chrome - A browser built for speed, simplicity and security
Toolbar - Add a search box to your browser
Home & Office:
Docs - Create and share your online documents, presentations and spreadsheets
Gmail - Fast, searchable email with less spam
Calendar - Organize your schedule and share events with friends
Translate - Instantly translate text, web pages, and files between over 50 languages
Media:
YouTube- Watch, upload & share videos
Books - Search the full text of books
News - Search thousands of news stories
Picasa - Find, edit and share your photos
Geo:
Google Offers - Get amazing offers at the best places to eat, shop, and play
Latitude - See where your friends are
Maps - View maps and directions
Earth - Explore the world from your PC
Panoramio - Explore and share photos
Social:
Google+ - Real-life sharing, rethought for the web
Blogger - Share your life online with a blog - quick, easy and free
Reader - Get all your blogs and news feeds fast
Specialized Search:
Scholar - Search scholarly papers
Trends - Explore past and present search trends
Mobile:
Maps for mobile - View maps, your location and get directions on your phone
Search for mobile - Search Google on the move

Challenge

We want you to create an imaginary packaging range for Google's family of products. You are free to interpret the idea of packaging, and approach format, in any fashion you like.
Explore ways to bundle the products as a family (i.e Adobe Creative Suite) but ensure each product is distinct and its purpose is obvious.

You do not need to be exhaustive - but please include at least three of our top products: Chrome, Google Plus, YouTube, Gmail, Maps... and of course Search!
The packaging should inform, inspire the imagination and clearly articulate the benefits of the products.
In addition to your packaging ideas you are welcome to create additional material to bring your ideas to life - such as merchandise, Point of Sale or other retail concepts. This is optional.

Outputs

Feel free to demonstrate your ideas in any way you like - flat artwork, videos - it's entirely up to you. (Although worth remembering that Google will want to share the best ideas online.)
Audience

Primary: the mainstream user (you, your friend, your mum) who uses the internet but doesn't use all of Google's products.

Secondary: any internet users shopping for Christmas stocking fillers.

Style

Google has a very particular style when it markets its products. It is clear, informative, white and user-focused. It is quirky, but not whacky, or 'funny'. Do some research and you'll find examples.
Branding

Try to use the logo in as respectful a way as possible. The logo should be small and uncluttered.

Use either the flat full colour logo on a white background or white on full colour (these can be found in the brief's project pack along with a guidelines PDF).

The logo should not be modified or customized under any circumstances.
You may create additional colour palettes if needed within your work.
Tone

Similar to the clear style of our web content.

Try not to 'sell' the products, instead be useful, informative and friendly. Be 'fast' (to the point), 'accurate' (contains trustworthy information) and 'easy to use' (easy to understand).

Don't use superlatives. Don't claim special powers. Comparisons must be understandable and truthful and be backed up with real data.

Do not clutter, confuse or write too many words.
Deliverables, Artwork and Additional Information

For guidance on how to submit your work please adhere to the main deliverables information in the Student Awards section of the YCN website. Any additional supporting information referenced in the brief can be found in the supporting project pack.
This looks like a brief where i could take branding and packaging and build my skills in this area whilst also being innovative and creative because it's something that hasn't been done before. Because it is quite unrealistic, I think this would make for a really fun brief to work on that can develop skills and produce some quality final products.