Thermography
Thermographic printing refers to two types of printing, both of which rely on heat to create the letters or images on a sheet of paper.
The simplest type is where the paper has been coated with a material that changes colour on heating. This is called thermal printing and was used in older model fax machines and is used in most shop till receipt printers. This is called direct thermal.
More complex is thermal ink transfer that melts print off a ribbon and onto the sheet of paper.
This is available in a high gloss clear finish which allows the ink colour to show through and gives a smooth raised printed finish. Solid areas have an orange peel effect. It is also available in metallic gold and silver. Thermography adds that special touch when it matters, business cards, letterheads and invitation cards being an ideal examples.
When used for letterheads it should be noted that although perfectly suitable for use with ink jet printers or other processes not involving heat, the image will melt if fed through a laser printer or photo-copier.\
Examples
Die-cutting is a process used in many different industries to cut a thin flat material (such as paper) into a specific shape using a steel cutting die. It can be used to punch out a decorative shape or pattern to incorporate within a larger piece, or it can be used to create the main shape of an object by cutting the entire sheet of paper in an distinct/designed way. More simply put: for us it's way of making a hole in paper in a desired shape using the same presses that we use for letterpress printing.
Like letterpress, a die-cut element draws attention to the 3D nature of paper and the character of the material itself. We mostly use die-cutting as a feature – taking an industrial process and turning it into a design element. As a letterpress print shop, here are some common ways we use die-cutting:
- to create die-cut windows for messages on greeting cards
- to create a unique shaped greeting card (examples include heart die-cuts, scallops, mini-paper sculptures)
- as a design element in one of our new wedding suites
- to create die-cut coasters, hang tags, and rounded corners on business cards for clients
- to make the boxes in which our cards are packaged
Really annoying guy but useful information showing the die cutting process.
This video is probably a bit better at showing the process...
The process of die-cutting is easy for letterpress printers, as the set-up is similar to letterpress printing. Instead of a type-high printing plate we use a type high wood mounted steel cutting die. The shape of the cutting die is often something we've designed and ordered from our local die-makers. Instead of tympan paper and packing (used to control the impression when printing), we use a sheet of metal on the press bed giving the die a hard surface to cut against.
Examples of Die Cut
Title: Membership pack
Client: Playboy
Materials: Silk, board, black boxboard
Processes: Foil block, hand cover , die cut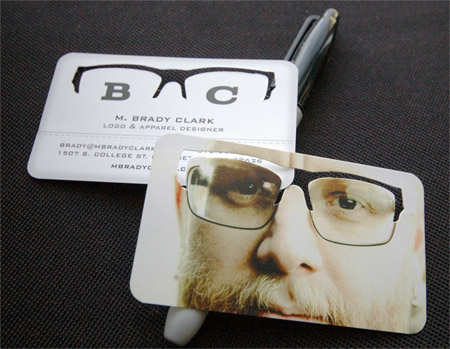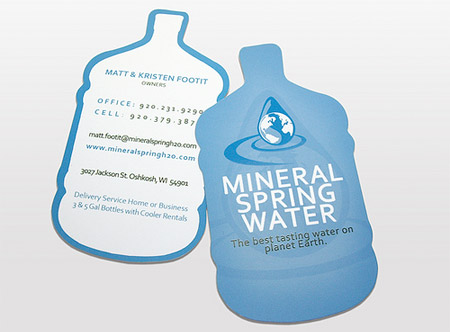 Die Stamp (Outer Edge)