The task was to look back over my design context blog so far and gather 10 pieces of source material that i like the best and that interests me the most in preparation for a later task this week...
1.
Sarah Kremer : Lettres à un jeune poète (Swiss Inspired)
I have been really into modernist design recently. The modernism lecture was probably my favourite lecture to date and this has made me really appreciate modernist design more and want to experiment in this field more and more. I have been looking at contemporary takes on modernist design and would love this to influence either my full publication or at least parts of it...
2. Toni Halonen : Still Sailing (Swiss Inspired Typography)
3. Herbert Bayer : Typographer : Bauhaus (Modernism)
Herbert Bayer was both a student and a teacher at the Bauhaus and worked with painting, sculpture, typography, advertising and architecture. As a student he studied painting with Kandinsky. He went onto teaching one of the Bauhaus' first classes on typography. Bayer feels that typography is not about you enjoying yourself, its about following the boundaries of type. He feels that there is only one perfect way of communicatimg typographically, you have to find that way.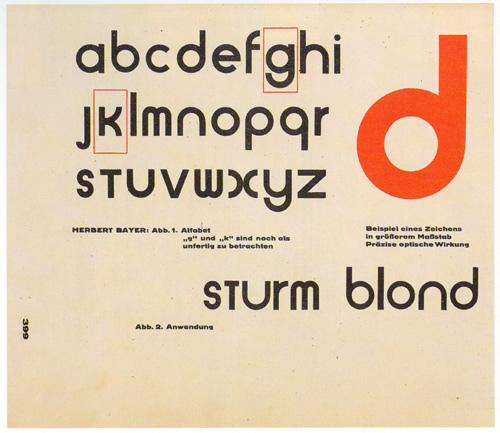 I have also been intrigued by the Bauhaus and i did a lot of research about this for my essay. This forced me to
4. Olly Moss : Saul Bass inspired movie posters
Film theory was really interesting lectures for me being an avid film fan in general. If there is a way i can communicate my interest for the subject, incorporated with film theory into one of my publications, this would be a good way for me to combine the two.
5. Alfred Hitchcock
In particular i found the lecture on Hitchcock really inspiring to me as a designer. If i could include him into a publication, i think i could make something look visually really appealing as well as working on interesting information on a person that i would be happy to work with.
6. Max Meidinger : Typographer : Created Helvetica (History of Type)
Helvetica, speaks for itself. History of type just made me realise how much i love it even more.
7. Stefan Sagmeister : List Making : Life (Manifesto's)
Complaining is silly. Either act or forget.
Thinking life will be better in the future is stupid, I have to live now.
Being not truthful works against me.
Helping other people helps me.
Organizing a charity group is surprisingly easy.
Everything I do always comes back to me.
Drugs feel great in the beginning and become a drag later on.
Over time I get used to everything and start taking it for granted.
Money does not make me happy.
Traveling alone is helpful for a new perspective on life.
Assuming is stifling.
Keeping a diary supports my personal development.
Trying to look good limits my life.
Worrying solves nothing.
Material luxuries are best enjoyed in small doeses.
Having guts always works out for me.
I find this list to be really interesting and related to me in many ways. I feel that i look up to somebody who has lived his life like Sagmeister. These views seem very down to earth and to the point to which makes me warm to them even more.
8. Catalogue : Risograph : Zines
I have also been really into zines recently. If i can, i would like to make my publication in the style of a zine or collection of zines. I really like the idea of them and think that the material i want to include would look really interesting in this format.
9. Allan Peters : Bacon Takedown
Contemporar art that i am a massive fan. i have been influenced heavily by Allan Peters work for some past briefs and have been really enjoying this style recently. Maybe this could style could play a part in my publications if i can relate this back to any content
10. Jamie Read : God Save The Queen (Post-Modernism)
Jamie read i have chosen to look at here, but the whole postmodernist art related to the 70's punk scene is really interesting to me. Something that i have been researching more after the lecture on post-modernism so definitely a possible route to play a part in my publications.